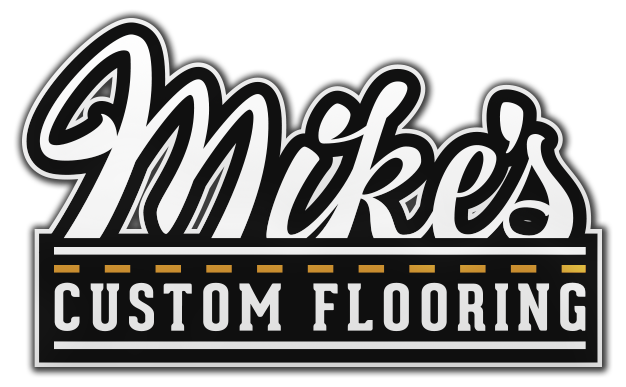 The Finished Logo
After a long hiatus from flooring projects, Mike was ready to set up shop again, and needed a more modern website and brand.
First thing to do was to learn more about the flooring industry. In doing research, I found that the industry as a whole was really lacking in their design department; most companies still used the same, stale branding and websites from the 90's, so a fresh approach would really help Mike stand out from his competitors.
We ended up on this clean, bold lettering with simple dashes to represent flooring tiles.
We built the website on WordPress, which consisted mostly of a breakdown of Mike's services and credentials, and a photo gallery to showcase his many projects and help visitors get a sense of his workflow.
"Everything you've done has been awesome! You're feedback, ideas and designs makes me feel like your a team player for your client. Thanks again." Mike Butler, Owner