Being in the music business for many years, Bob Smith's business was due for a redesign particularly to gain new audiences and venues. I designed a more up to date logo to appeal to the younger crowd he hoped to reach, and a website packed with features to help plan and promote their various Open Mic events.
The Logo

Starting with the logo, I experimented with a few lettering styles before settling on the above. I made sure to incorporate some subtle musical elements into it, while at the same time keeping it simple and bold for it to be used on different types of media.
The Website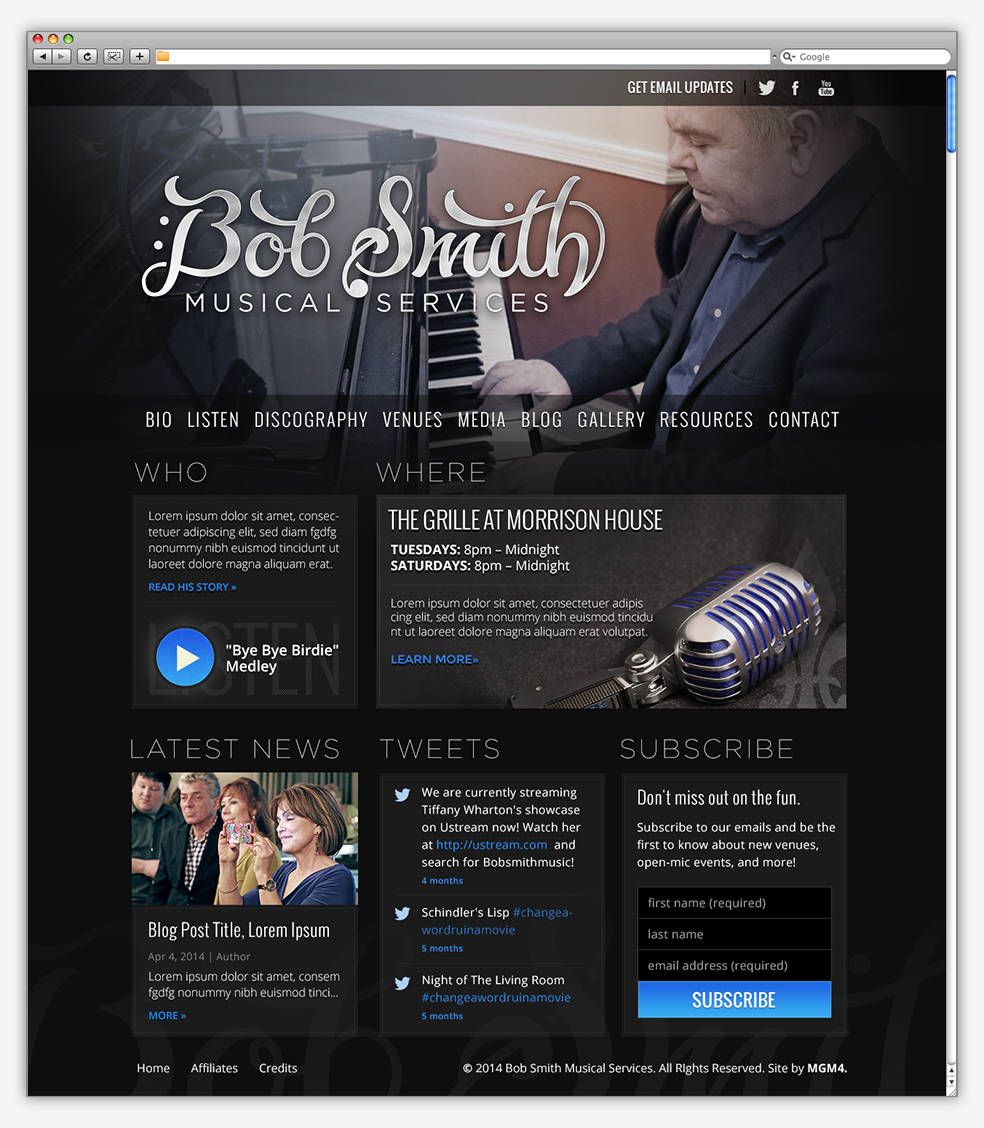 This Photoshop mockup was coded into WordPress as a custom theme. We were able to achieve a dignified, yet modern look for Bob's brand using a dark background and an "Oswald/Gotham X-Light" font combination.
The site had a lot of requirements feature-wise, and as such involved a lot of custom programming for discography and song lyric libraries, an email newsletter system, and photo and audio galleries among other things.
Visit Site
(Note: Changes may have been made since I had my hands on it)
"Our previously-designed site did the job fairly well, but it had no style and wasn't as functional as we would have liked. That's where MGM4 came in. Now, we have a highly-functional site that looks as polished and professional as the musician that the site serves. "Whenever there's a problem or a suggestion, Matthew listens attentively and provides excellent service. Best of all, he designed the site to be functional on all platforms – from the desktop to the phone to the tablet computer. I cannot recommend him highly enough."
Ed Smith, Bob Smith Musical Services