Having a website alone won't bring you business. It takes bold, up-to-date design and smooth functionality to draw people to your site and keep them there.
I develop websites that not only look the part, but are easy to manage, easy to navigate, and adapt to any and all mobile devices.
Make your online presence a strong one with a professionally designed website!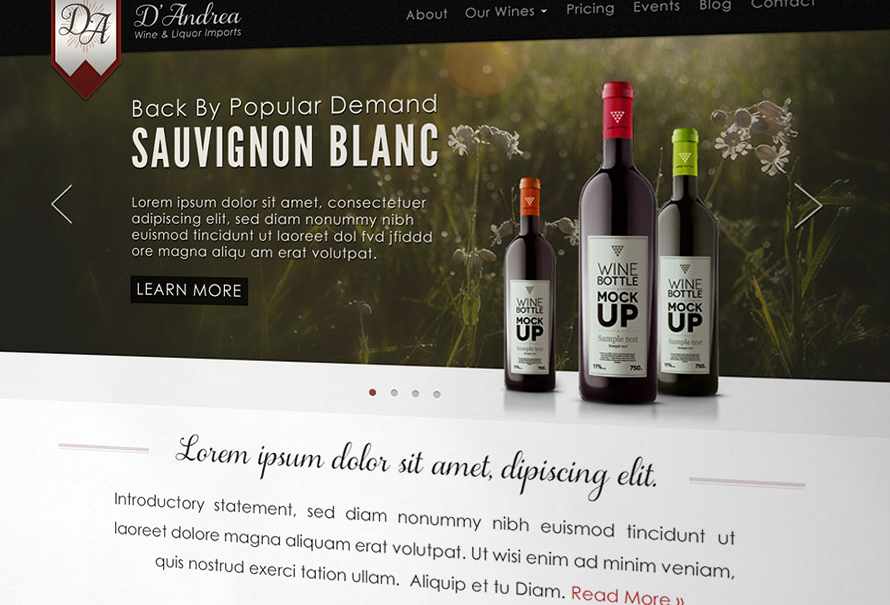 My Workflow
1 | We Connect. The project starts with discussing the purpose, features, and goals of your website-to-be. We can do this by phone, meetup, or through an online questionnaire, and I'll use your input to put together a quote.
2 | A Little Paperwork. Once you approve the quote, I'll send over a contract for you to review and sign. I'll also collect a 50% initial deposit to begin the research & development stage of the project.
3 | Exploring Ideas. No one knows your business better than you do, but I take time to understand the big picture behind your industry: your competition, audience, the do's & dont's of your field, and so forth. Then I mockup the entire website.
4 | Designing & Coding. Using my blueprints and a blank WordPress Installation, I start developing your website. A mix of latest-standards HTML, CSS, PHP and JQuery code go into making your site easy to navigate, mobile-friendly, and packed with any custom features you need.
5 | Finishing Touches. Together we work on inserting and tightening up the copy of your site's pages, configuring your domain name and web host, and making any other tweaks until your site is ready to go live.
6 | Going Live. Upon your approval and the final payment, your site goes live! I'll give you the keys to the WordPress backend and walk you through how to use it to edit content. For a monthly fee, you can also hire me as a Webmaster to manage your site for you.
Let's Get Started
Building a website can seem like a daunting task. No need to take it all on yourself; hire me and my partners to spearhead the project for you and walk you through all the steps to marketing success.
Message Me or Fill out a Project Starter